Payroll Cards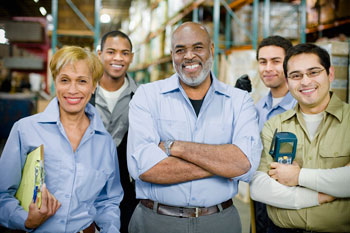 Innovative Card Services, LLC. would like to introduce a new concept– The PayCard. The PayCard is a re-loadable, pre-paid Visa debit card that will enable you to offer in branch Visa debit cards at no risk. Our Payroll Card program offers a unique solution which can provide a source of non-interest income for your organization without increasing fees on your patrons!
How it works
The PayCard enables unbanked or underbanked consumers the opportunity to open a PayCard and have their payroll directly deposited to the card. They don't need an account with you or any other financial institution because the PayCard acts as a direct link between them and their employer. Your front line staff can go online and in minutes order a PayCard. An account number is generated. The consumer then supplies this account information to their employer who in turn begins to direct deposit their pay onto the card.
The employee will receive their personalized PayCard within 5-7 business days and be able to access their funds as soon as their employer begins their direct deposit. Each pay period, the employee's earned funds are automatically loaded onto the card and available on payday.
Provides potential for growth
Earn revenue each month on every active card you sell. Plus you may have additional cross sell opportunities to the PayCard consumer. They'll view your institution as a place that said YES and may come back for saving and loan products.
Earn revenue on every active PayCard
Offers a direct deposit solution for all
A solution to potential clients who don't qualify for traditional checking accounts
Tap into a new customer base- the unbanked
Valuable resource for your business clients
Offer this free benefit to your business clients as well. This is another great avenue to generate a revenue stream. Your business relationships can open PayCards directly from their desks as well and in turn offer direct deposit to all of their employees. The set-up is free and easy, and no additional infrastructure is needed for this web-based portal.
Cost effective
There is no set-up fee and no additional software or hardware is needed. If you have access to the internet you'll have access to order the PayCards.
No set-up fee.
Revenue opportunity on every active card each month.
No minimum card requirement.
No risk to your financial institution.