The PayCard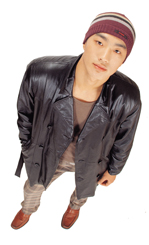 Innovative Card Services, LLC would like to introduce a new concept in Payroll – The PayCard. The PayCard is a reloadable prepaid Visa card—not a credit card. Each pay period, the employee's earned funds are automatically loaded onto the card and available on payday. The PayCard is the perfect tool for a direct deposit option for your unbanked employees; it is not a bank account so there are no credit checks.
Convenience
Employees can use their PayCard everywhere Visa debit cards are accepted, and get cash at Visa/PLUS® ATMs worldwide. Have peace of mind knowing your funds are safe because PayCards are protected by Visa's Zero Liability policy**.
The PayCard Advantage
The Visa Payroll card offers the convenience of a pre-paid card, and keeps your company's costs down at the same time.
Benefits for All
The benefits are truly endless for the PayCard. Here are just some of the highlighted benefits of the program:
Reduce payroll-processing costs by eliminating check printing and processing.
Avoid charges for re-issuing lost and stolen checks.
Expand your direct deposit program to all employees—including those who do not have a checking account.
Give employees peace of mind knowing that their pay is automatically available and accessible.
Offer employees the flexibility to shop or pay bills by phone, online, or mail, because the Visa Payroll card is welcome anywhere Visa debit cards are accepted.
Save your employees check-cashing and money order fees.
Contact us today for more information about this revolutionary concept in payroll!
**Visa's Zero Liability policy covers U.S.–issued cards only and does not apply to ATM transactions, PIN transactions not processed by Visa, or certain commercial card transactions. Cardholder must notify issuer promptly of any unauthorized use. Consult issuer for additional details or click here.