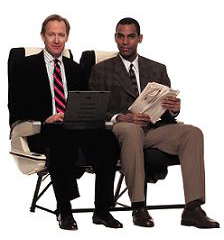 Innovative Card Services offers a unique solution to the everyday traveler with Visa's TravelMoney®. TravelMoney® is a prepaid reloadable Visa debit card which offers travelers a safe and convenient alternative to travelers' checks or cash. The Visa TravelMoney® Card can offer the security and convenience that traditional solutions can't match.
Visa TravelMoney® is easy to use at over 25 million merchants worldwide. And you can obtain the local currency at over 1 million Visa ATMs around the world! Since TravelMoney is a pre-paid card you can spend up to the value placed on the card anywhere Visa debit cards are accepted. Each time you use the card to make a purchase, the amount of that purchase is automatically deducted from the card.
Travel in style with the TravelMoney card!  You can load from $100 to $5,000 on to your personalized card and make purchases worldwide.   And, with TravelMoney you'll have peace of mind knowing your funds are safe.  Check out our Terms and Conditions for complete details.

Worldwide 24-hour cash access.
You can access your dedicated travel funds in local currency at more than 924,000 Visa ATMs in more than 150 countries.
Security
The cash value of TravelMoney is stored on the TravelMoney system, not on the card. So, if you lose your card, you don't lose your money.
PIN protection.
TravelMoney allows you to select your own PIN, providing extra protection if your card is ever lost or stolen.
Variable purchase amounts.
TravelMoney can be purchased in any amount - there are no fixed denominations.
Favorable foreign exchange rates
By using Visa ATMs, you receive Visa's favorable foreign exchange rates.
Multiple cards
Purchase additional cards for traveling companions or keep them as instant replacement cards in case your primary card is lost or stolen.